Navadra

Photoshop
Navadra is a playful video game that wants to reconcile the students with the math. The video game Navadra mobilizes a universe and mechanisms inspired by games that teenagers are familiar with. In the scenario, an adventurer / college student, wakes up on a desert island in Fiji, habited by magical powers, where various magical creatures await you. Many encounters and challenges will take you through the game and its history and at the same time make you appreciate mathematics.
Developed in collaboration with professors, the tool was also referenced by EduScol, a French National Education platform that offers professionals in the educational resource sector.
For this project I realized all the graphics: logo, characters, backgrounds, interface, in a cartoon style simplistic (in flat colors) according to the request of the customer. The whole thing was done with Adobe photoshop.
I first realized the logo of the game. I represented the wild side of the island (nature having gone back to its rights) by drawing a bramble with its thorns that remember the hostile environment. This one surrounds the 4 fundamental stones (water, earth, fire and wind) that the player must find. The typography, the stars and the shiny appearance of the logo bring out the magical side of the environment of the playful video game Navadra.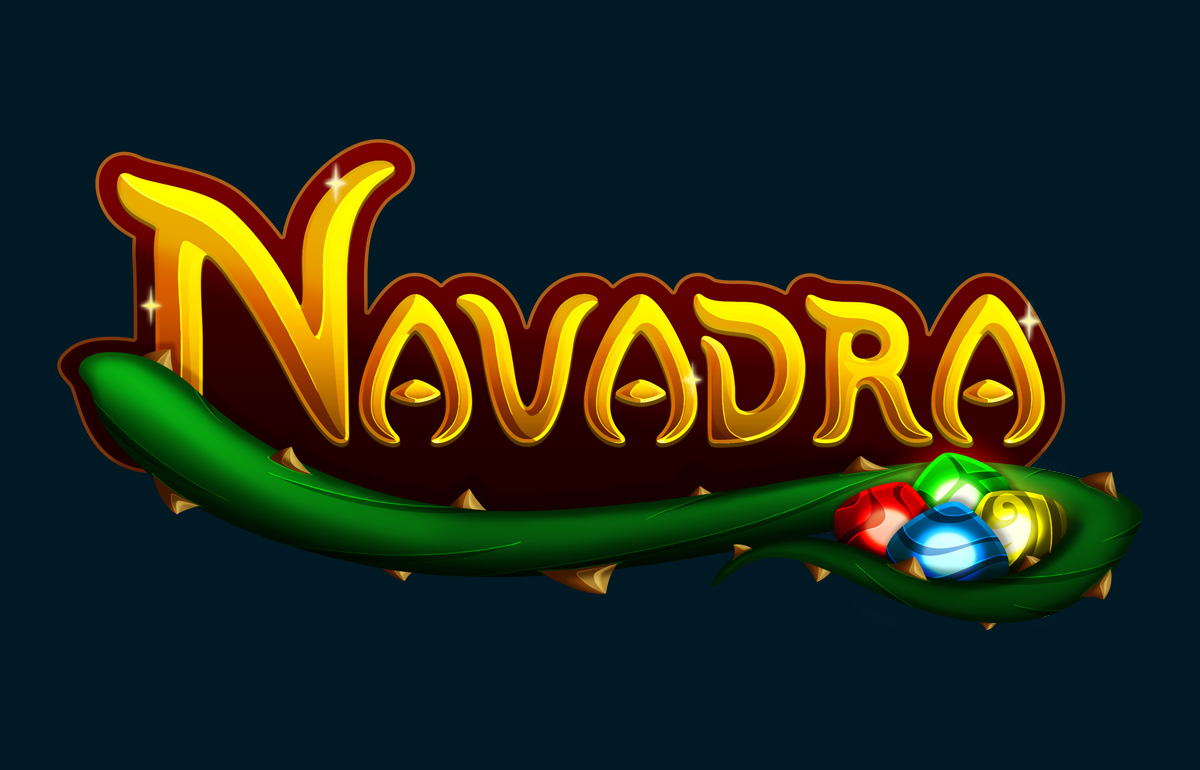 Logo of the fun video game Navadra
I then realized all the 2D illustrations of the characters, avatars and creatures of the game. Creatures had to look like wild animals and some had to be mythical creatures.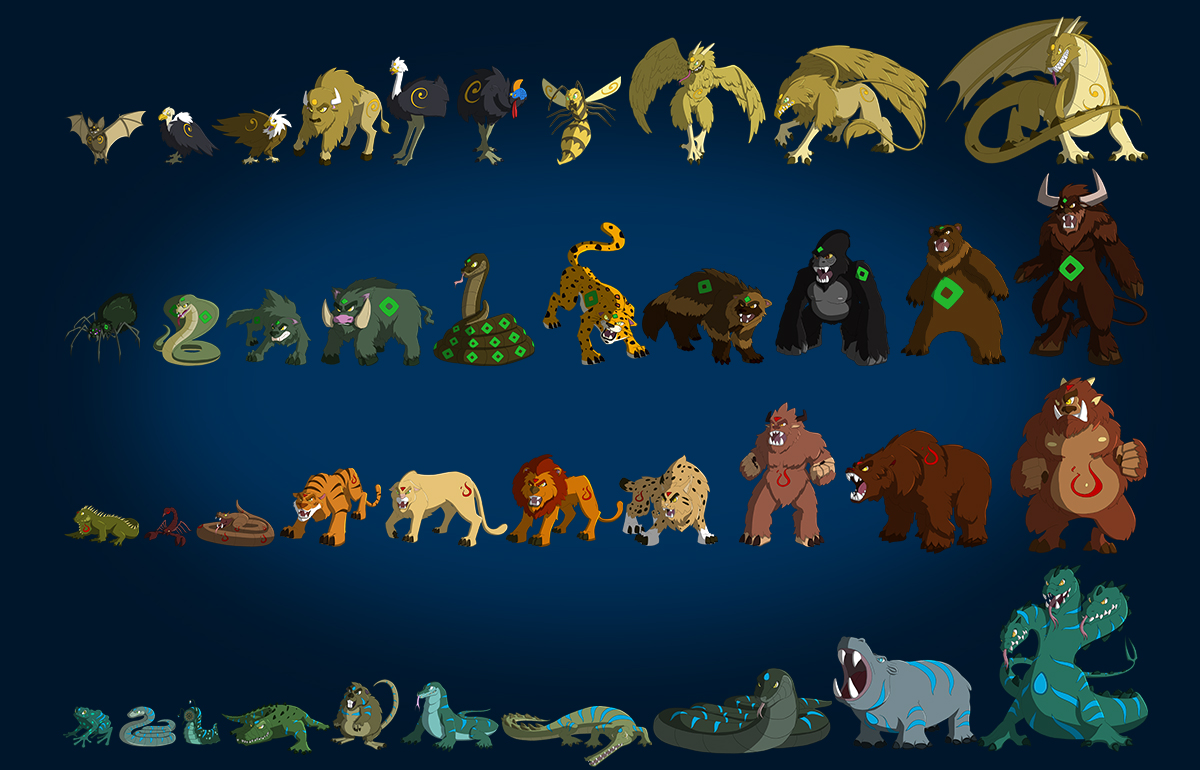 All creatures of the video game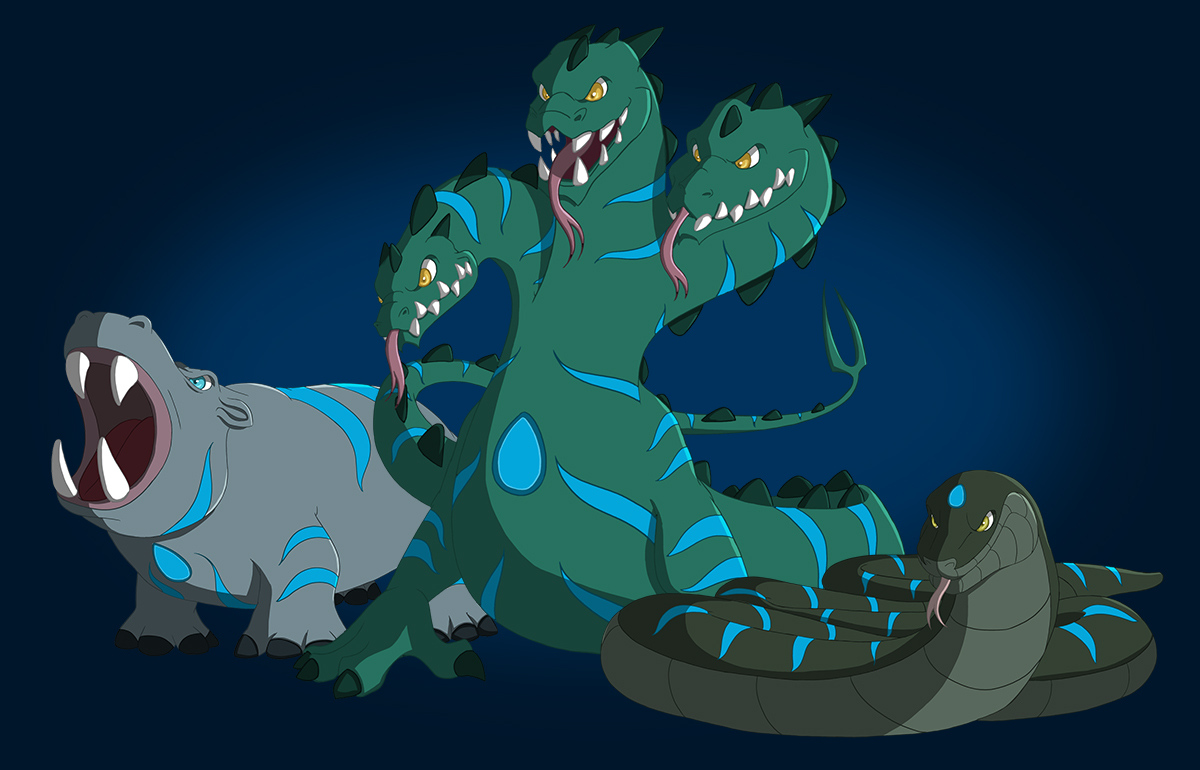 Epic monsters of the water envirnoment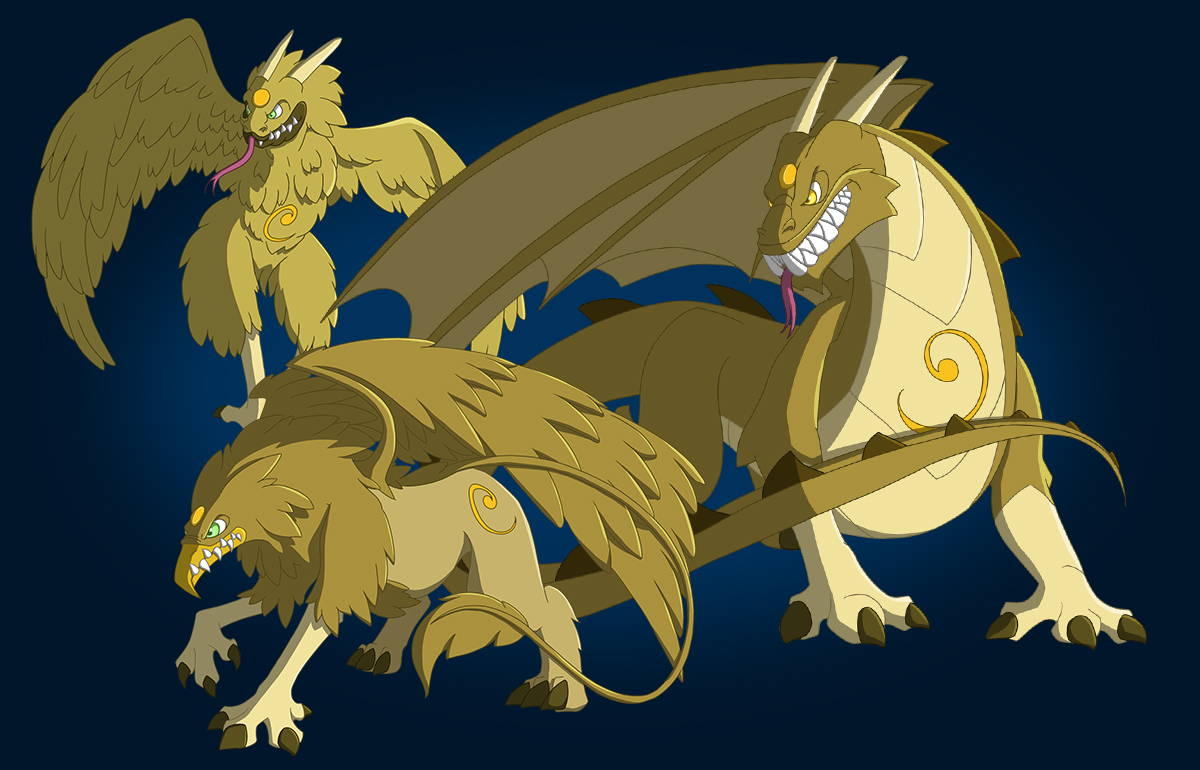 Epic monsters of the air envirnoment
Five non-player characters were created. A master for every territory on the island (water, fire, land and wind), as well as a more mysterious character narrator of the history of the game.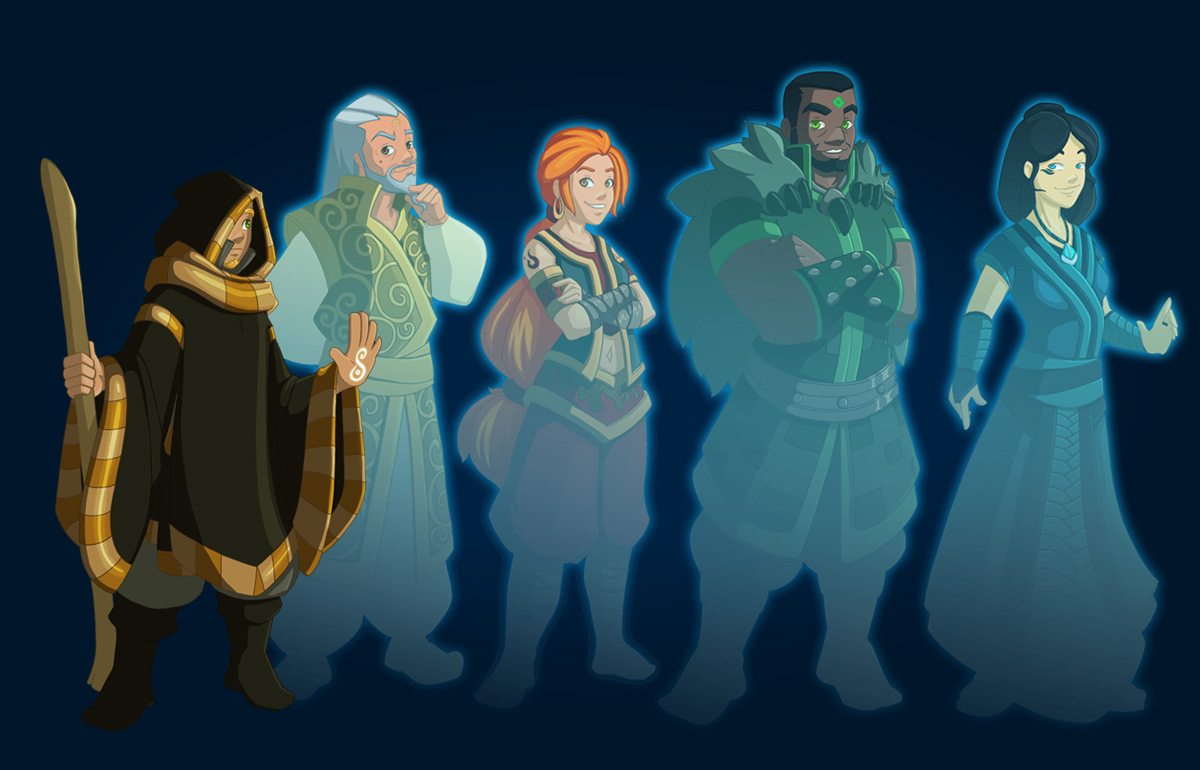 Masters of the elements and the mysterious man
Player characters were supposed to represent school boys and girls (collegians) in a style mixing cartoon and manga, representing all the ethnicities and the main existing dress modes.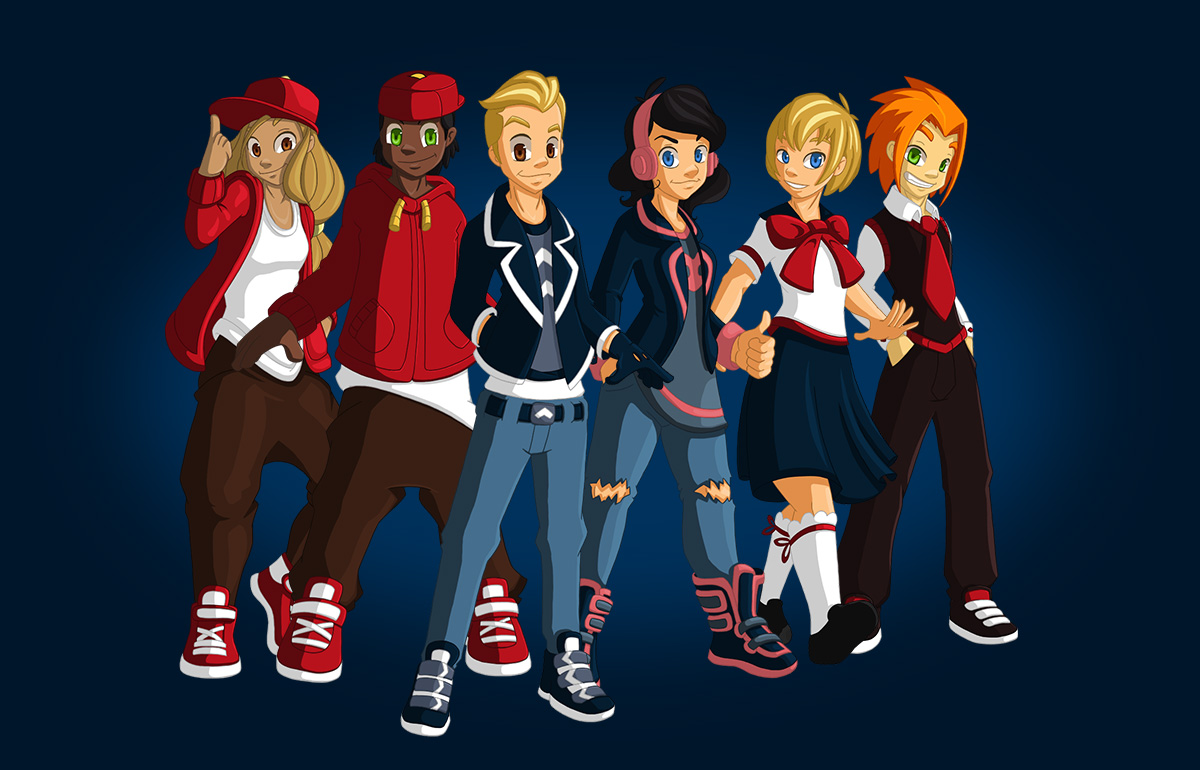 Some of the player avatars
The environment, the map had to represent an island divided in four distinct territories : fire, water, air and land.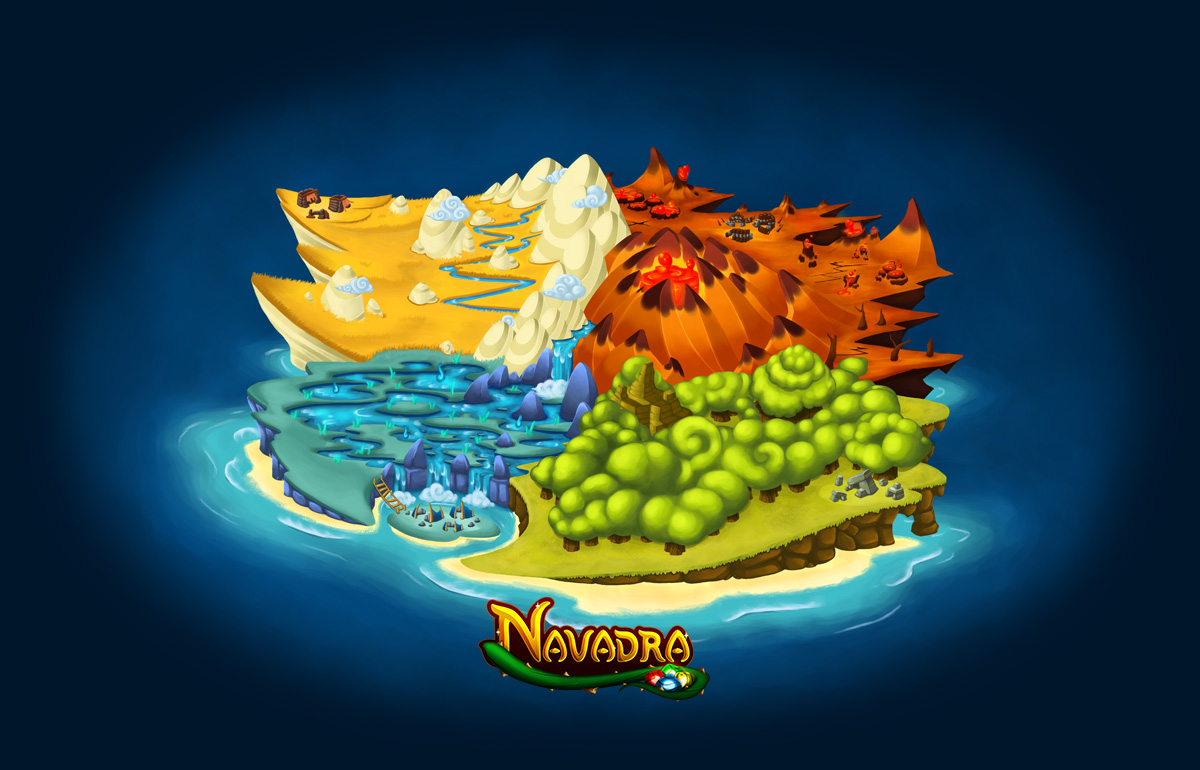 The map from the island
Finally, the user interface (HUD) has been made with photoshop and the images have been cut in order to be ready for integration into the video game motor.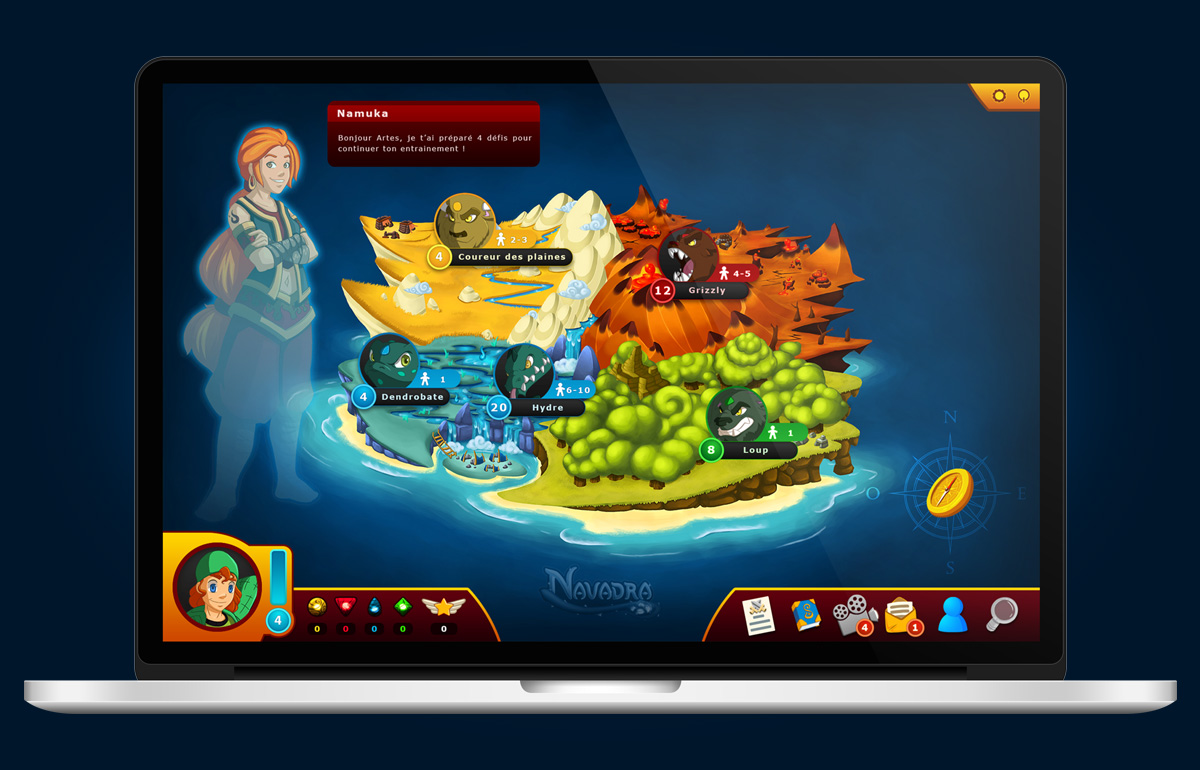 The Navadra video game interface