Weeprep

Illustrator

Adobe XD

After Effects
Weeprep is an educational guidance application for young people from 3rd to 12th grade (Middle / High School) to help them find their way for the future. Through many activities, the teenager will evolve in this universe which will allow him to discover himself and to ask the right questions for his future.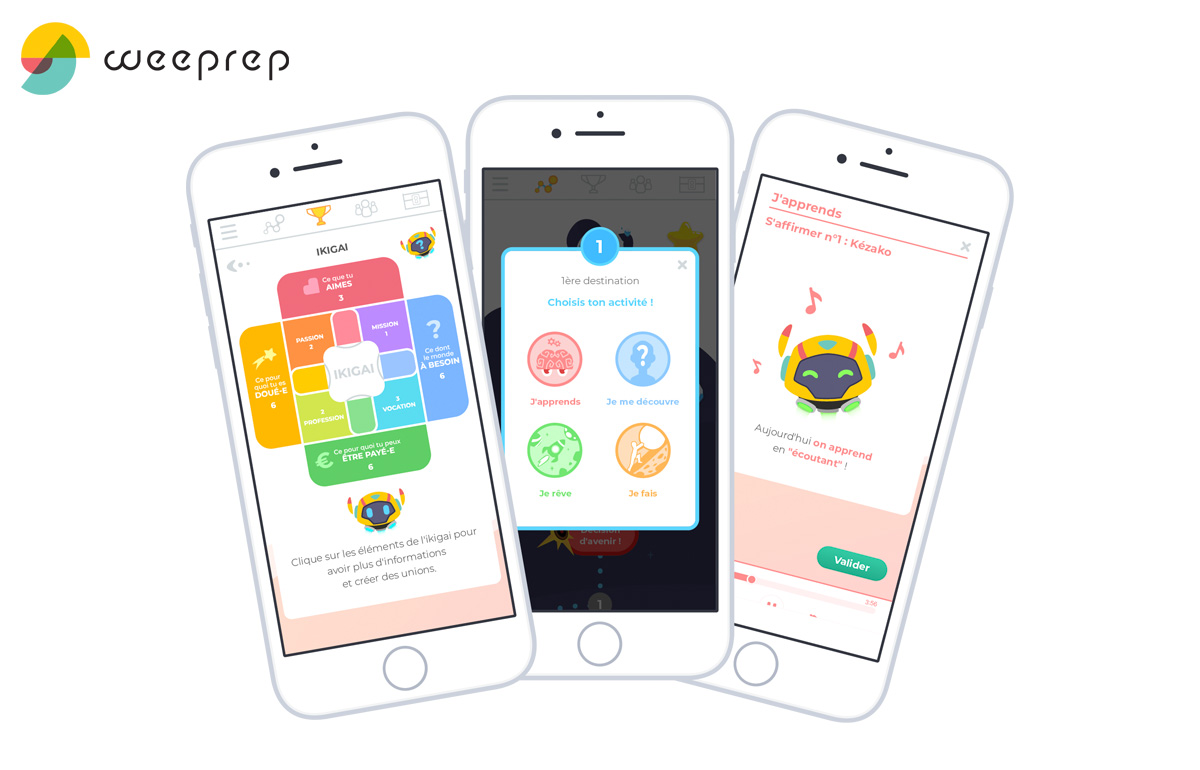 Weeprep mobile video game application
For this project, I was the only graphic designer to work on the application. I worked in collaboration with a team of 13 freelancers: programmers, sound designer, content manager and others.
As the only graphic designer, I took care of all the graphics and illustrations in the Weeprep application.
I created the entire UX / UI design part of the application, in Adobe XD, in order to have a basic prototype for development.
Presentation video of the "Parent" side of the application
Presentation video of the "Child" side of the application
A mascot was also created for the occasion. It has been designed with different expressions to be used in the application as well as for web and print communication.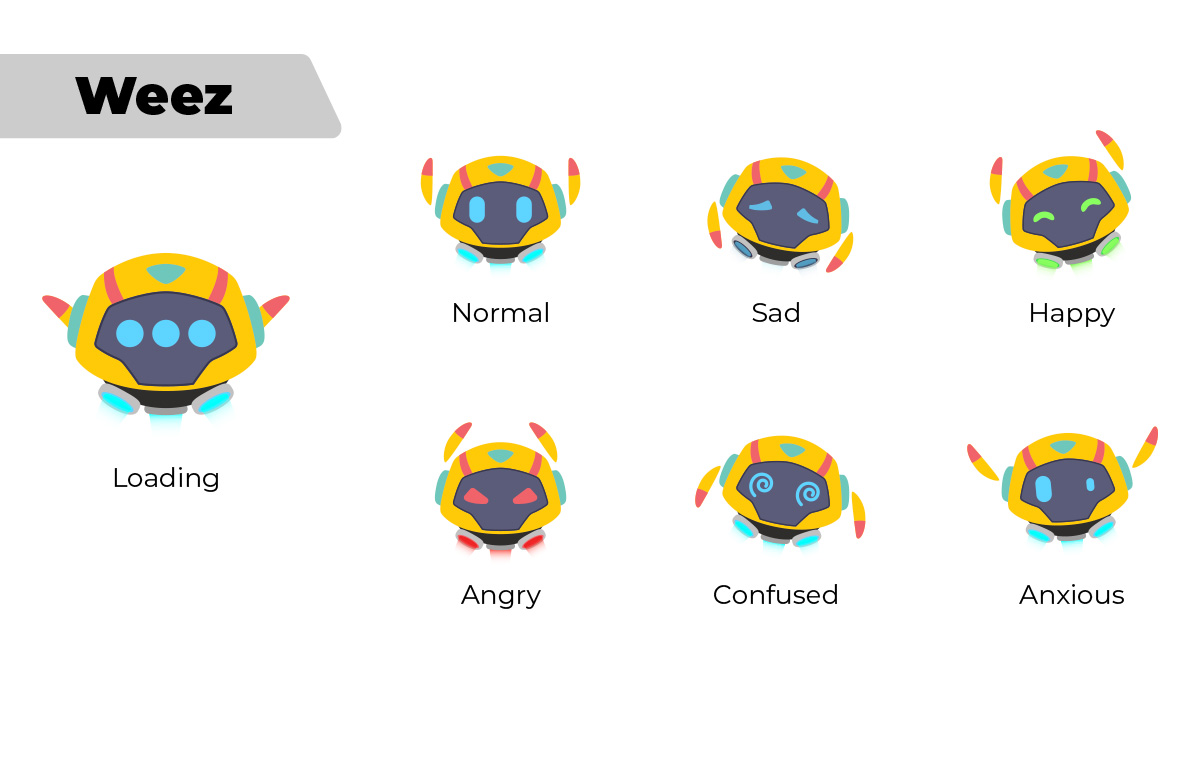 The Weeprep app mascot
I created a graphic charter and an original and colorful universe design. The icons, the avatars, the mascot, are only part of the elements that I created for the application.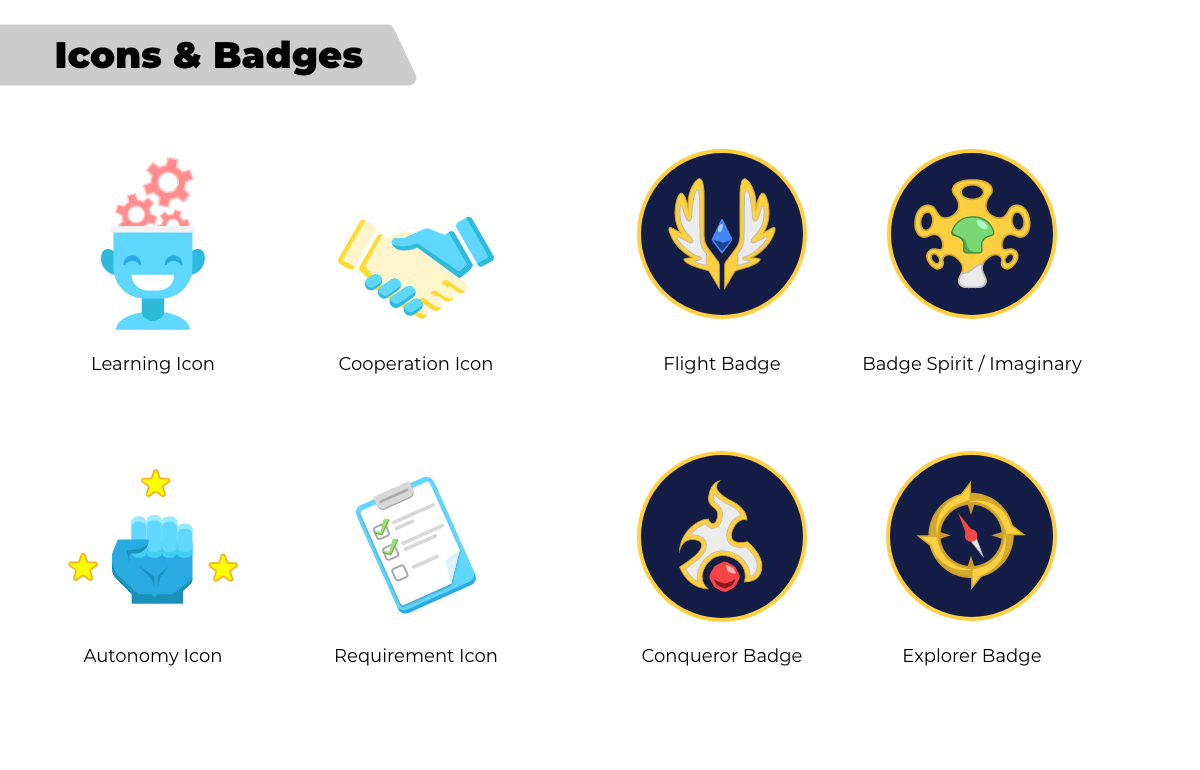 Some examples of icons and badges
For communication, I created the new website design as well as several screens for social networks.

Showcase website interface

Interface of the website's "Offers" page
For advertising communication, I made a small animation video for the presentation of the application. This was created in After Effects.
Video presentation of the Weeprep application
The application is now available. You can find it on Weeprep website as well as on the Google sPlay Store and the Apple Store.