Ocean Conquest

Photoshop

Illustrator
Ocean Conquest is a mobile strategy game in which you play pirates and where you have to conquer enemy islands in order to become master of the oceans.
For this project, I was asked to create the logo, the icon and the illustrations and assets of the game.
For the moment, this project has been paused by its owner.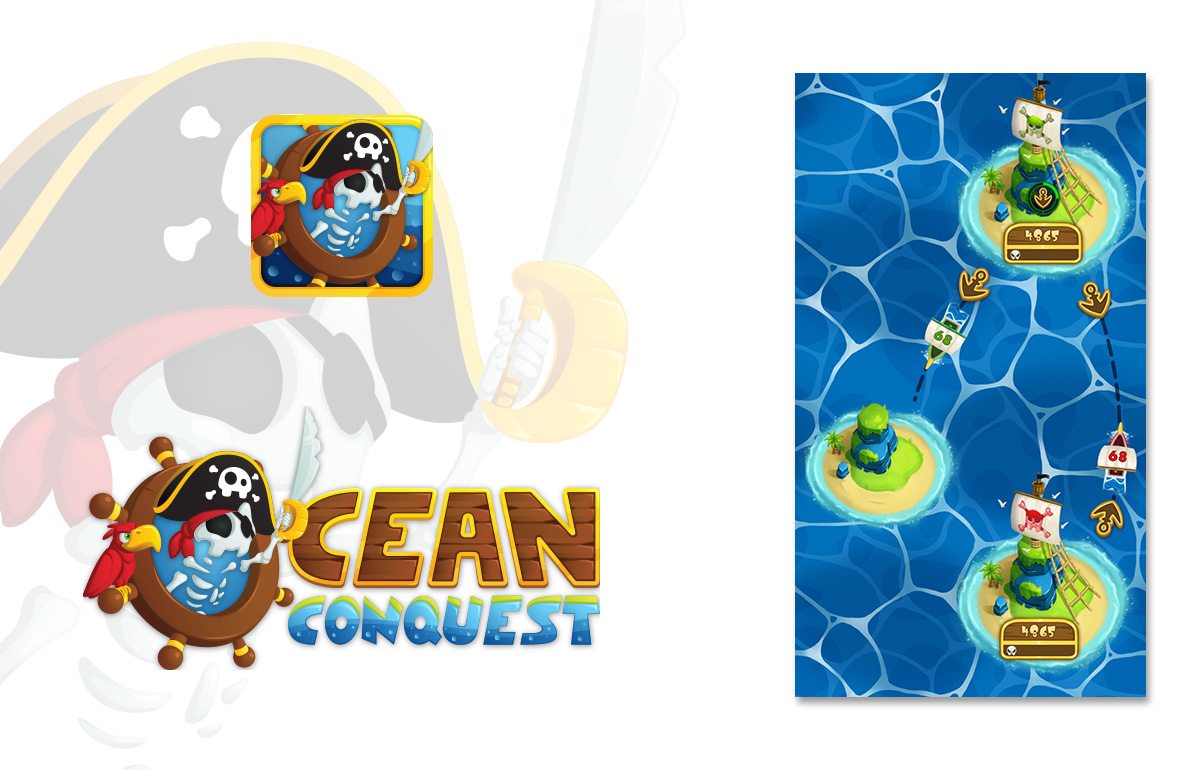 Ocean Conquest logo, icon and interface