GCC Security

Photoshop

Illustrator
The GCC group, one of the top ten French groups in the construction industry, wanted to make a mascot and several posters to prevent employee safety on construction sites.
The mascot was to represent the two poles of their society: Construction and Energy. It will be used to present prevention in all communications from GCC on this topic. So I created the character design for the character of the GCC mascot, in a cartoon style and in colors. The Construction pole and the energy pole were represented respectively by a concrete skip for the body and a bulb for the head. Protections such as gloves, a helmet and shoes, which are essential elements of the safety of people in the work areas, have been added to the mascot to strengthen the safety side. In addition, the presence of hands and feet will allow future dangerous situations that can serve as an example of what should not be done on a site.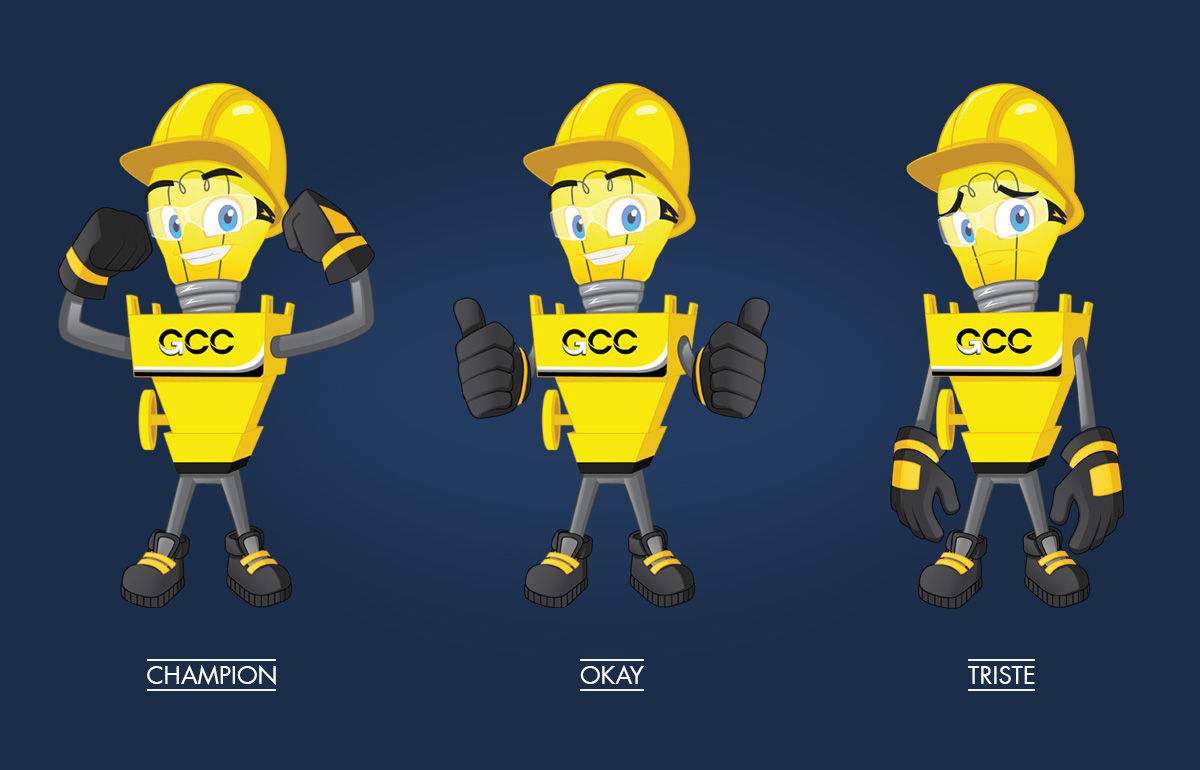 Safety mascot of the GCC group with its different expressions
As part of the GCC group's prevention week, the company contacted me so that I could make two posters for the event. The first was to stage the mascot and a worker looking for potential risks. The second was to highlight the risks and good practices on a site.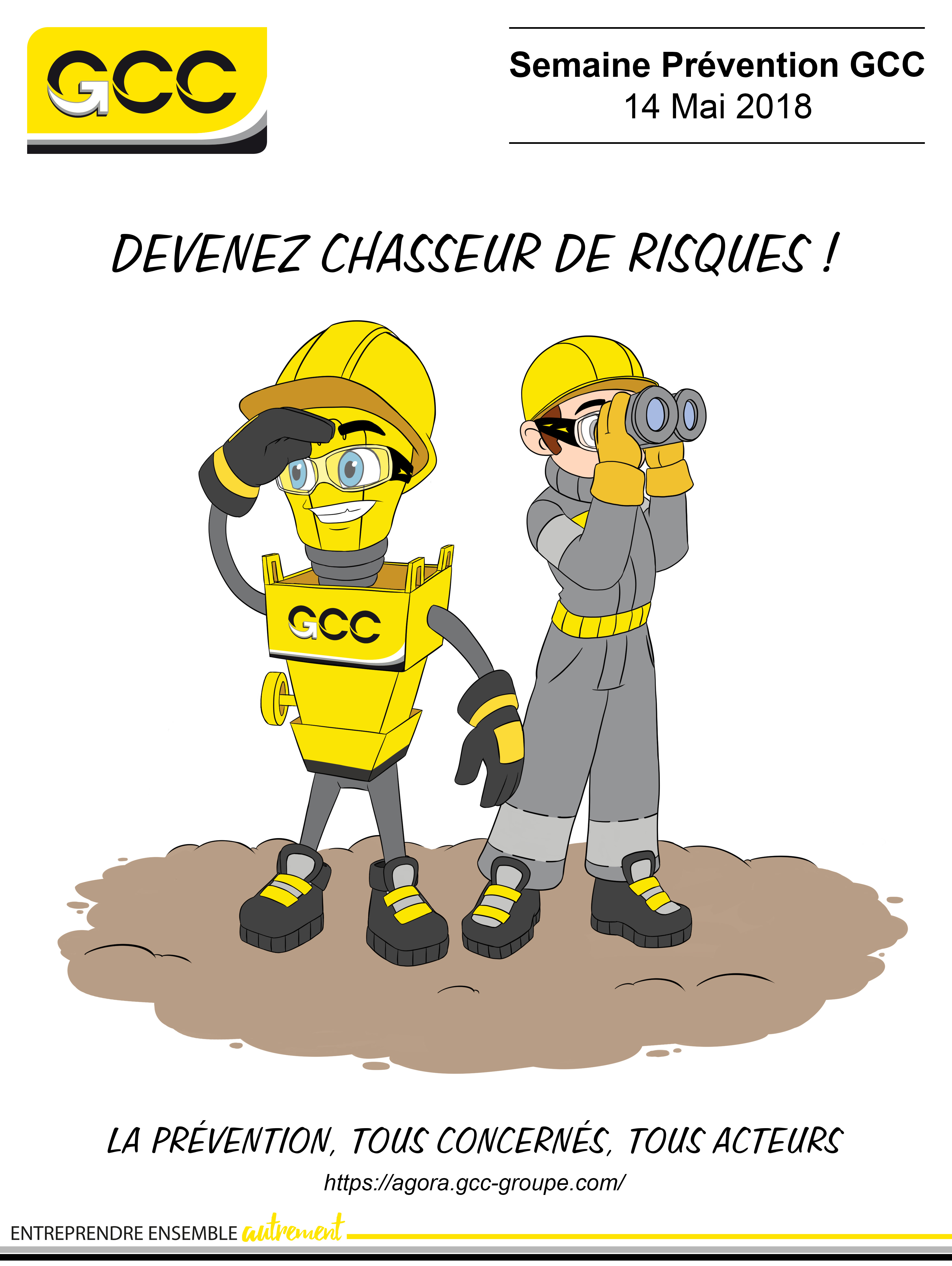 1st poster of risk hunters, the mascot and employees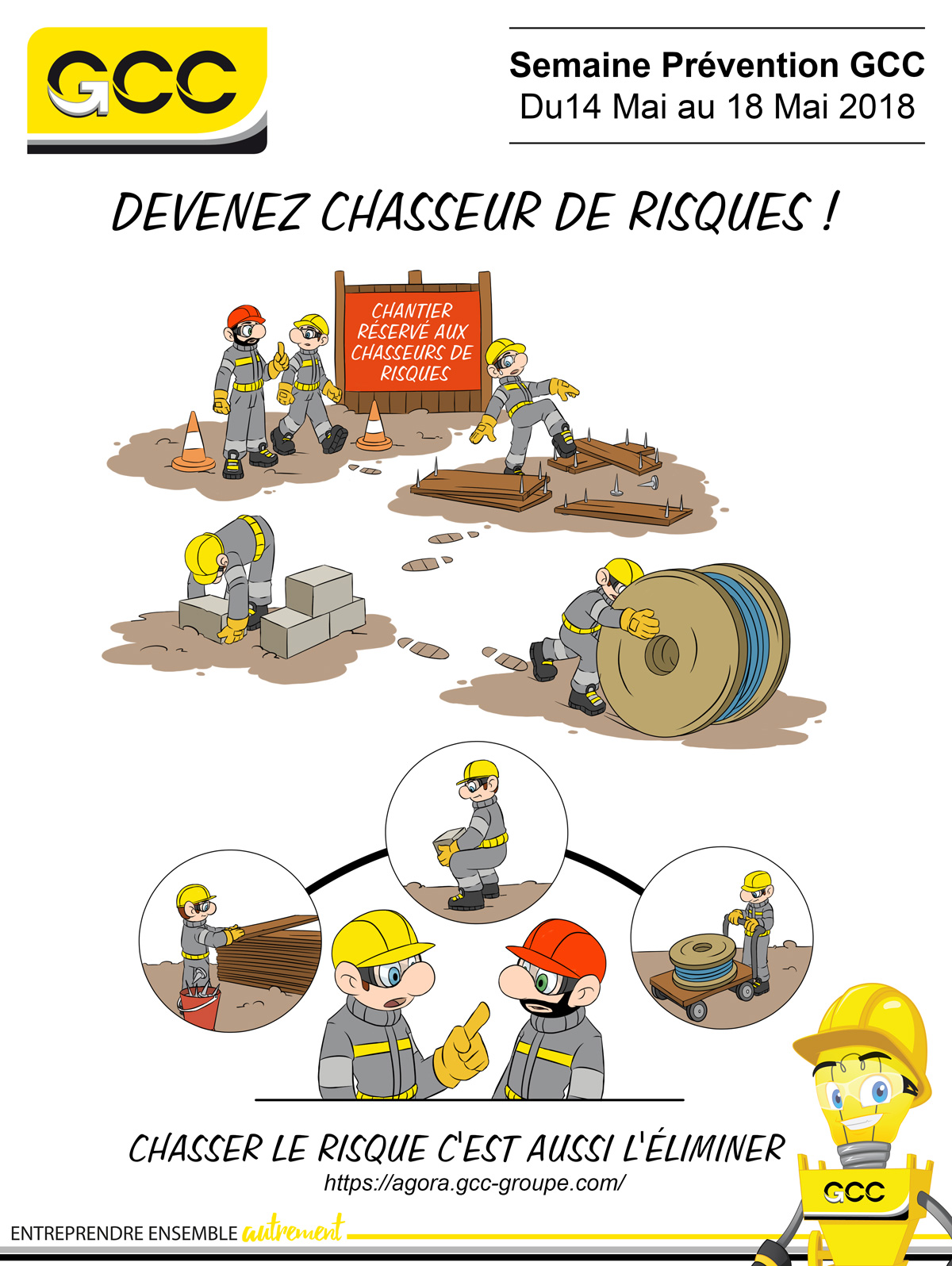 2nd poster for risk, risk and good practice hunters
Other posters were created on the basis of an original initiative: The GCC group organized a competition for the employees' children. They were then asked to submit drawings representing dangerous situations to avoid on site. Drawings were selected by members of the group.
GCC then entrusted me with the mission of redrawing the situations presented in the form of a comic bubble in a cartoon style.
One of the posters was for the GCC Aquitaine cluster in which the stickers were to be collected in a mechanical shovel.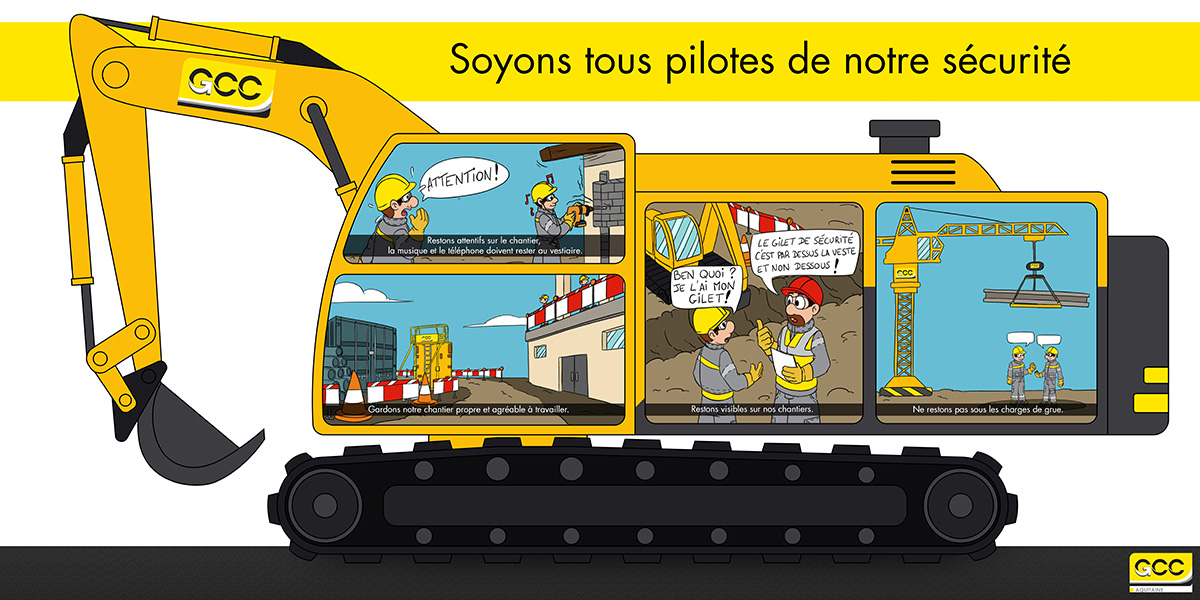 Preventing employee safety posters for the Aquitaine pole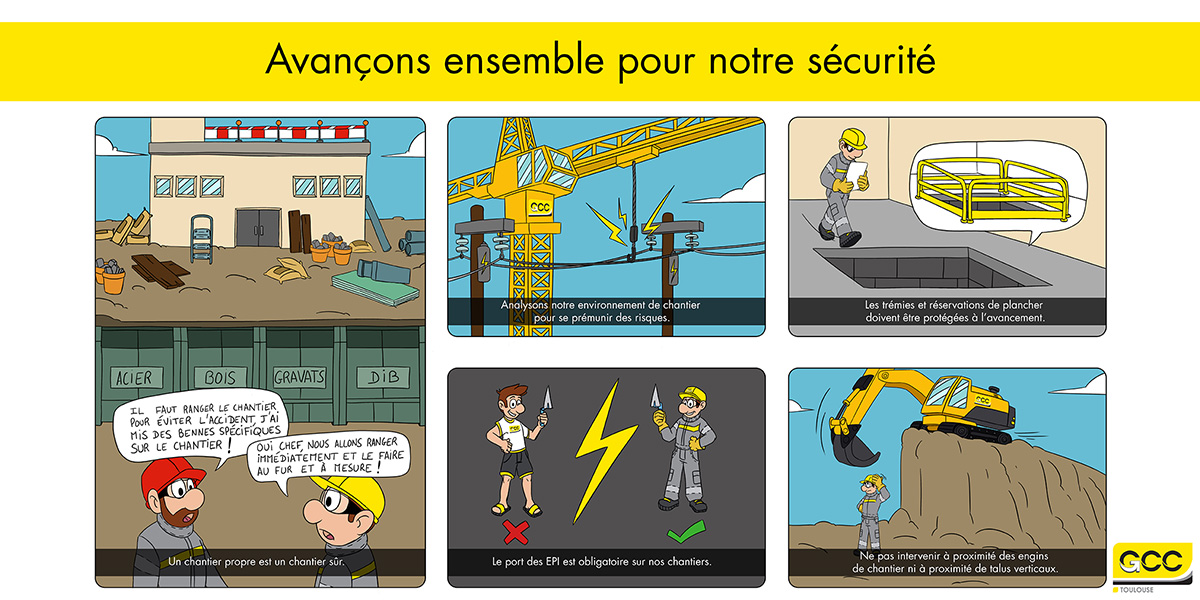 Preventing employee safety posters for the Toulouse hub